Have you ever asked yourself why time blocking isn't working for you?
Well, maybe it's because you make one of these time blocking mistakes:
Time Blocking Mistake # 1: Scheduling in the wrong order
Always start with Me-Time: If you don't fill your cup first, you don't have enough energy for the other areas in your life!
Friends & Family: The people you love don't deserve to get whatever time is left in your schedule!
If you've planned enough time for you and your loved ones, then you can schedule work.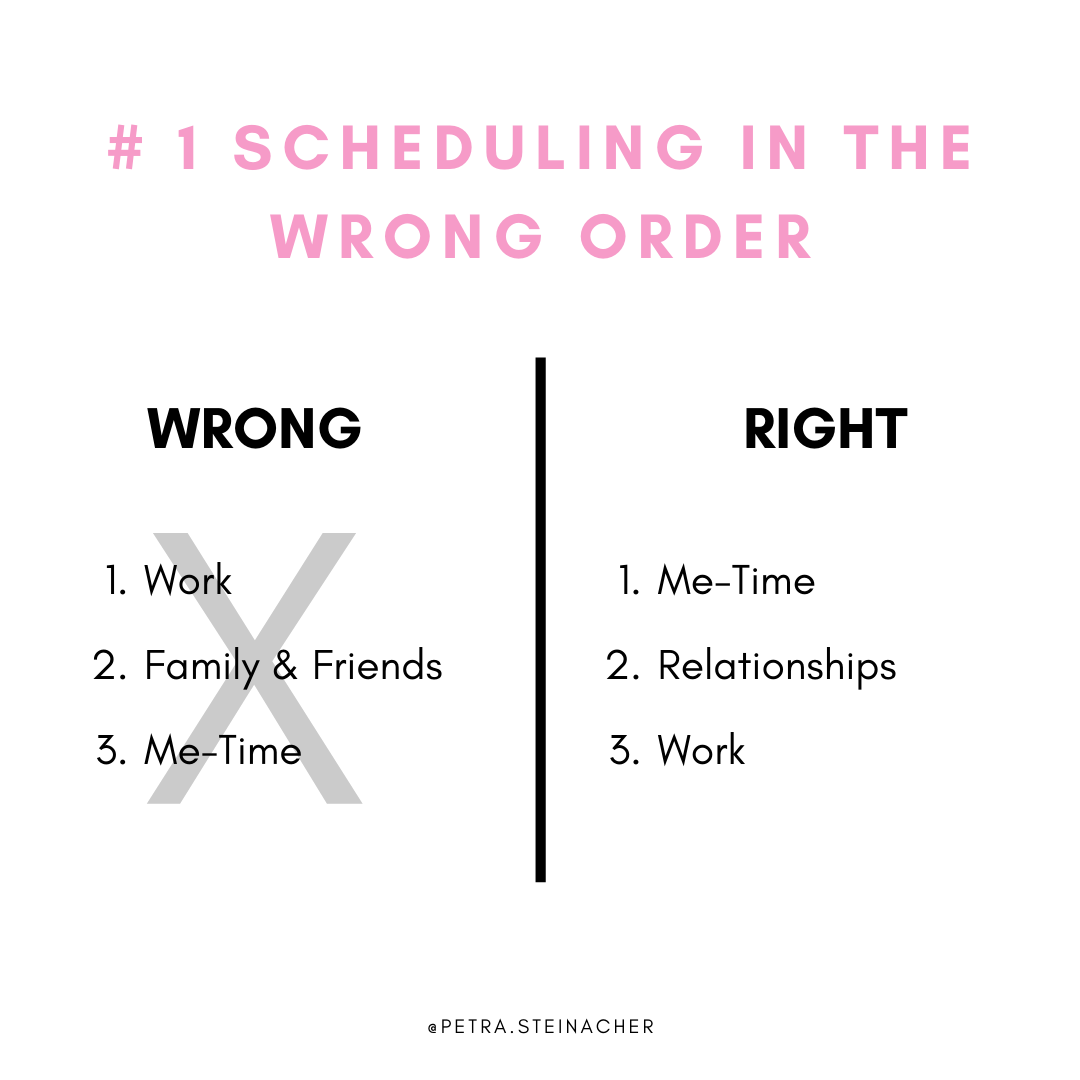 Time Blocking Mistake # 2: You don't give yourself enough wiggle room
Life happens and there are always unexpected things coming up. If you have some wiggle room in your schedule, these things won't mess up your whole day.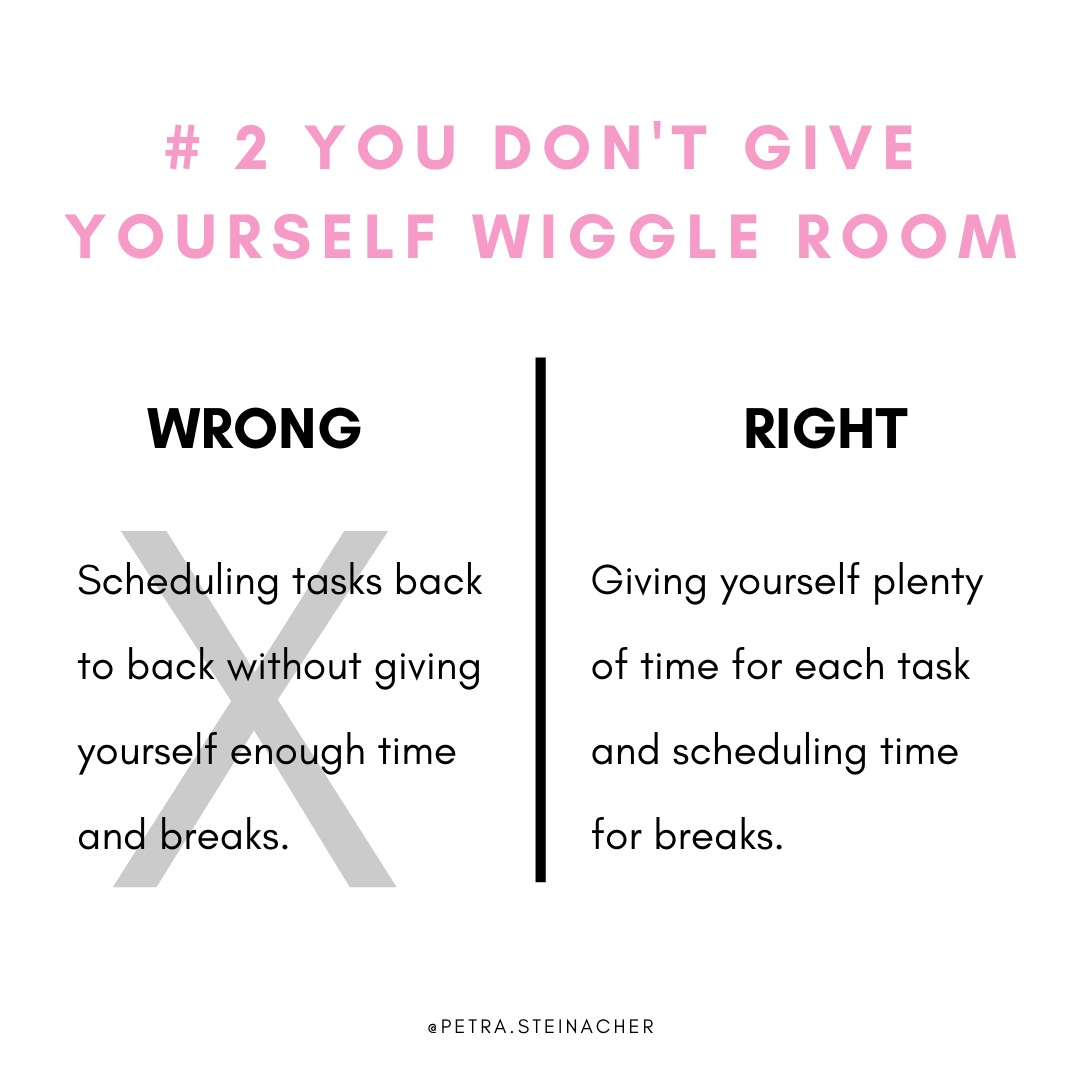 Time Blocking Mistake # 3: You're half-assing it
Not only block out time for tasks like "create course" but also for things like replying to emails, scrolling through social medial and things like that. If you schedule time for things that usually distract you, you can focus on the task you're working on. You don't feel the need to check your emails or social media constantly because you've dedicated time to do that.
ORGANIZE YOUR FILES & FILING STRUCTURE
This FREE mini-course will help you declutter & organize your files and set up a filing structure.
GYST DAY GUIDE
Get back control about what's going on in your business and life.