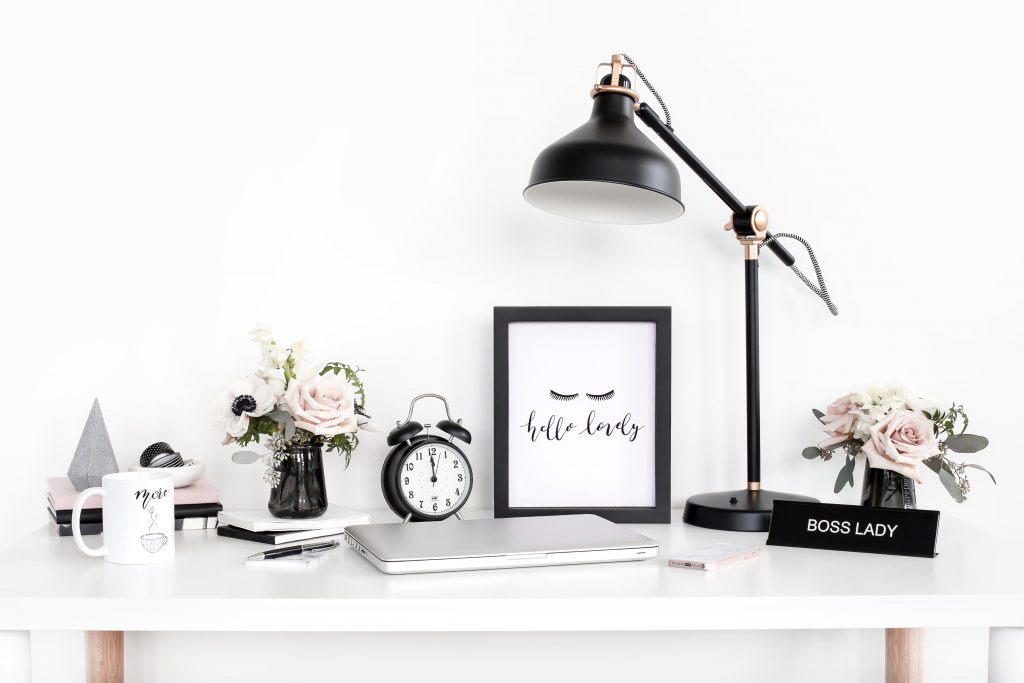 Do you know the saying "Crowded space – Crowded mind"?
I'm sure you know these days where your productivity and motivation are a lil bit low for some reason. You just can't concentrate on your work.
We all have days like this and it often makes us feel guilty because we don't get things done as we should.
Here's something I like to do when can't concentrate and feel distracted:
I clean, declutter and tidy up my workspace. Not only am I productive while I'm doing it (win!) but it also helps to increase my motivation when I'm done.
I'm not talking about a proper KonMari session.
(Although that's great! I've done it once it was amazing. So if you're up for it – do it!)
I'm talking about creating a clean and tidy work environment. This will instantly boost your motivation and productivity.
Oh – and while you're doing this – open the windows, let some fresh air in and listen to your favorite music. This will not only make the whole process much more enjoyable but it will also boost your energy!
Income Planner
KNOW EXACTLY WHAT YOU HAVE TO SELL TO REACH YOUR INCOME GOAL!
5 Day Digital Declutter Challenge
IS DIGITAL CLUTTER STOPPING YOU FROM BEING PRODUCTIVE AND GETTING THINGS DONE?
All-in-One Social Media Planner
SOCIAL MEDIA PLANNING SUCKS?!
from distracted and confused to clear and focused
IS YOUR MENTAL CLUTTER STOPPING YOU FROM BEING PRODUCTIVE?