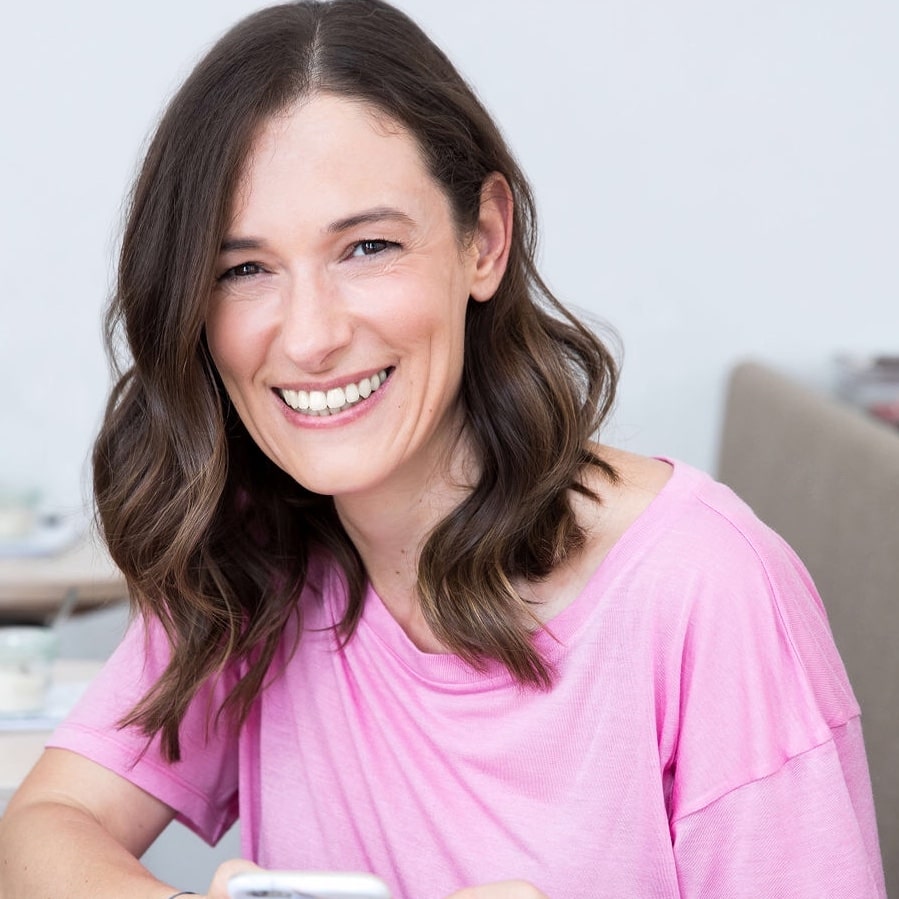 intensive session
For coaches & service providers who want to be more productive so that they have time and energy to do what they actually enjoy doing.
Are you struggling to figure out how to organize your time, prioritize your tasks and balance your work and personal life?
Are you tired of always being behind your own schedule?
Do you feel like the week ends so fast, and you can't tackle half of your to-do list?
Do you constantly ask yourself what would be the next best task to do?
Are you tired of struggling to stay on top of everything?
ALL YOU WANT IS TO FINALLY FEEL LIKE YOU HAVE YOUR SH*T TOGETHER.
Hi! I'm Petra.
I know how it feels to end the workday feeling completely exhausted. With no energy left to do the things you'd love to do.
I know how it feels when the last thing you think about before you fall asleep is work. When the first thing you think about when you wake up is work.
I've been there when I worked in my 9-5 job.
That's why I made it my mission to help coaches and service providers with productivity, time management and organization.
I want to help you get things done and then have the freedom to do what you love doing without constantly thinking about work and feeling guilty for taking time off.
INTENSIVE SESSIONS
For action-taking entrepreneurs who are ready to save precious time and focus their time and energy on tasks that bring their business forward so that they have time and energy to do what they actually enjoy doing.
These sessions are perfect for you if you want to
Have a clear plan of what to do when. 
Focus your time and energy on tasks that actually bring your business forward.
Feel accomplished and on top of things at the end of the day.
Stop feeling guilty when you take time off.
we will
✓ identify the areas in your business where you've room for improvement when it comes to being productive and
✓ work out the next action steps you can take.
book your session
60 minute Intensive Session for USD 148
Carla Biesinger
Business & Instagram Coach
Carla set up an online scheduler for clients to book a call with her, which saves her an incredible amount of time. She also tweaked her weekly schedule and is now not only more productive but also has more time for fun and creative tasks.
Prior to working with Petra, I struggled with getting organized with my time during the workday. I found myself doing a bunch of tasks scattered throughout the day which caused me to not be as productive as I could be. I would find myself constantly getting distracted and felt like I was frequently wasting time. This was very frustrating to me because in general, I identify myself as a very efficient and productive person.
Now I feel so much better about how to structure my workday, week, and month overall. It's been really helpful to schedule in which days I plan to batch certain types of work so that I'm able to focus 100% on the given task at hand. I'm looking forward to getting ahead in my content creation instead of constantly feeling behind. Looking forward to implementing the tips Petra suggested!
Petra provided a lot of great tips to become more productive during the workday while also focussing on the specific questions I asked which I really appreciated.
Watching Petra's brain in action in her programs is a little bit of magic! She is incredibly organized, detail-oriented and has a quality of work that is rare among coaches and advisors. Her patience and guidance for those of us who take a little longer "getting it all together" is a huge blessing.
Petra is definitely someone you want to have at your side as you grow and scale your service-based business!
book your session
60 minute Intensive Session for USD 148